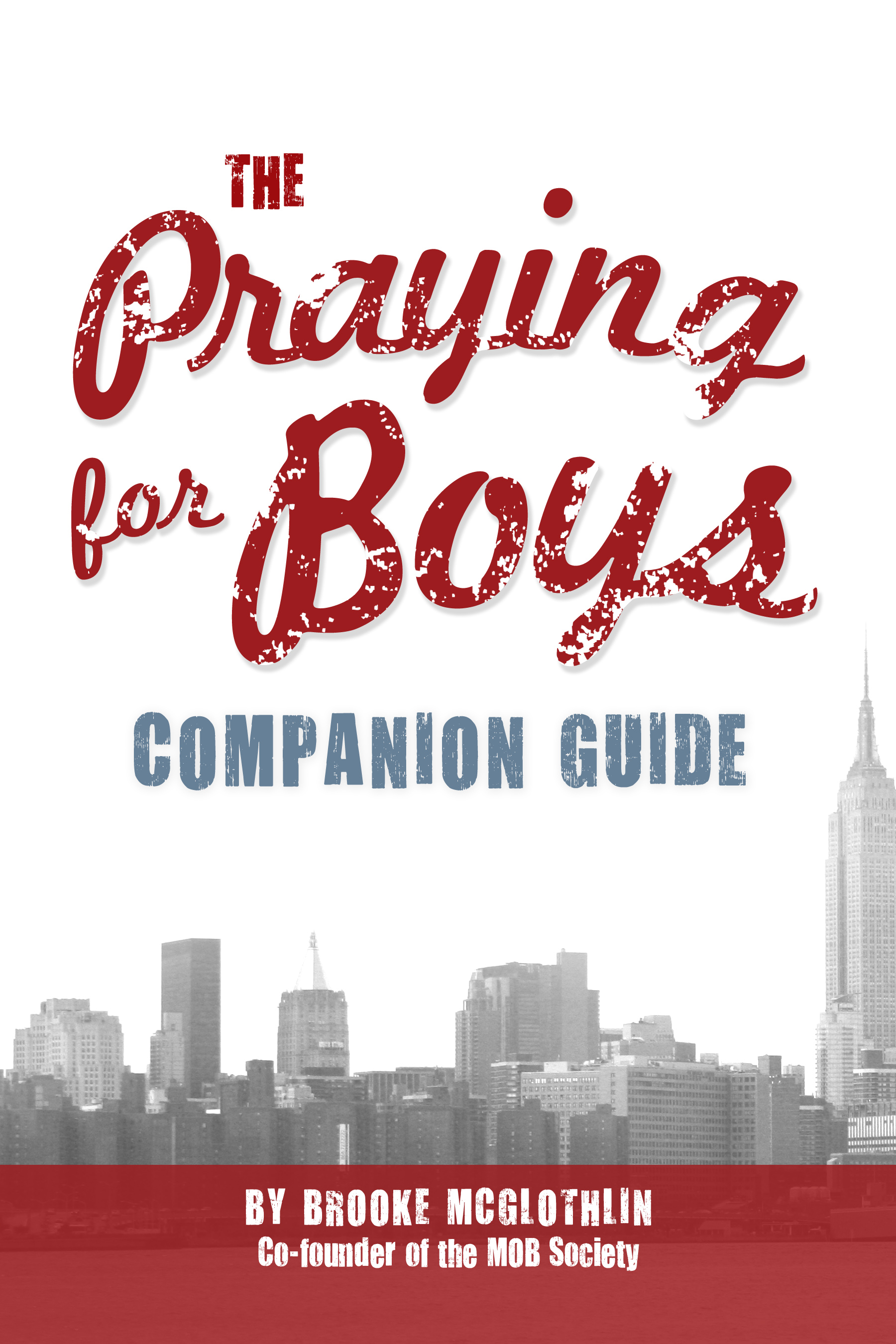 I polled some friends on the MOB Society Facebook page recently, asking them if they needed help learning how to pray for their sons. About a thousand of them raised their hands, so I took that as a loud "yes." You might be asking, "isn't this what Praying for Boys is all about?" and the answer would be yes...kind of.
Praying for Boys is my attempt to lead mothers of boys in a movement to get on their knees. It's the why, the what, and the "just get started!" behind a growing, vibrant prayer life. It has over 200 scripture prayers already written out for you, topically divided into categories that cover areas where boys need prayer the most. It's a book for every boy mom, and it's formatted so you can personalize your prayers for your son.
But I also thought it would be fun to create a "how-to" resource to go with my "why-to" book. So I created a short companion guide of sorts to go with Praying for Boys.
I love this little book, because it chronicles exactly how I make my prayers very personal, taking you step-by-step through the process I use to develop scripture-based prayers for the very specific areas my sons need it most—something I really didn't cover in Praying for Boys.
So to be clear, The Praying for Boys Companion Guide has brand new content. In other words, it is not an abridged version of Praying for Boys. Nor is it a study guide for Praying for Boys, or repurposed content from the book. It's just a little something more you can use as you do battle for your boys.
It's my attempt to help strengthen the intimacy between you, your Creator God, and your sons as you look deeply into the Word and deeply into the heart of your son to know what to pray.
You can get it on Amazon for just $1.99. It's a short, but powerful motivator to keep you going deeper in prayer. I hope you'll grab it and get started creating your own scripture prayers right away.
By the way?
I'm hanging out over at Lysa TerKeurst's blog today talking about how to fight FOR your sons instead of against them. After you've ordered your copy of the Companion Guide, head over there to check it out.
*This post contains affiliate links. If you purchase something using one of my links, I'll earn a (very) small commission from your purchase. Thanks!